Our Mission: TURN WASTE TO VALUE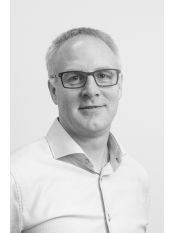 Torben Dysager. Working Chairman
Values we would like to be known for
The best solution for the customer
A product we stand 100% behind
Leader in the market
RUNI solutions add financial and environmental value for our customers. We aim at win/win solutions. We consider problems from many angles and through dialogue with the customer we ensure that we come up with the very best solutions; solutions which add value to customers' waste materials, both financially and environmentally.
We benefit from our size. We are flexible and can exploit the important advantage of being able to customise individual products to the specific task. This makes our engineering skills and independent employees crucial in sales, development and production.
Despite our size, we are global players. Our experience and know-how are unique in the world market. Our product is at the leading edge in operation and quality. We are represented by professional and experienced dealers and distributors in all our important export markets.