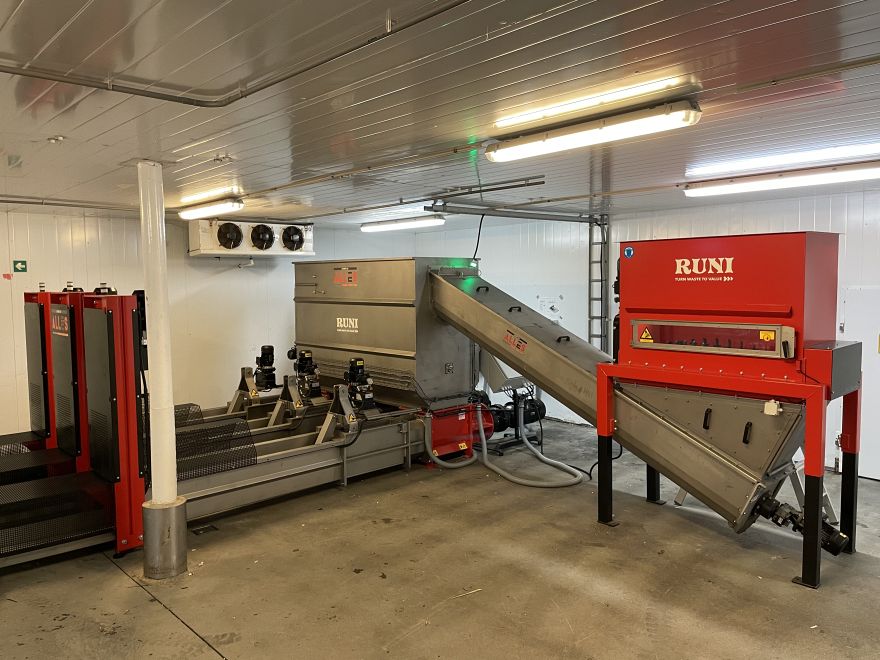 High compacting capacity in Norway
Through our Norwegian distributor Alles Miljø we have delivered 3 SK370 to Hofseth International A/S.
To meet the high quantity of fish boxes being handled at Hofseth the traditional solution would be to make a silo solution or similar high construction. However, due to low floor-to-ceiling-height in the waste handling room this was not possible. So our focus shifted from high storage capacity to high compacting capacity. The final solution was a free-standing 1.400 mm. wide Heavy Duty pre-crusher with a feeding screw into a buffer on top of three SK370 compactors including block dividers.
The compacting unit has been compacting fish boxes since December 2021.